How To Make A Ghost Walk Dunninger Bibliography

This event is now closed. View photos of this event and please be sure to thank our sponsors and participating businesses.!
---
The Friends of Washington-Centerville Public Library and Centerville-Washington History, in partnership with Town Hall Theatre and the Heart of Centerville & Washington Township, invite you on a haunted history walk through downtown. Ghost Walk on Main, to be held on Saturday, October 7, at 6:00 PM, is sure to be spooktacular fun! This is a walking tour so make sure you wear comfortable shoes.
Proceeds from this event benefit Friends of Washington-Centerville Public Library and Centerville-Washington History. The ticket price is tax deductible under 501(c)(3). Retain your receipt for tax purposes.
---
Schedule of Events
| | |
| --- | --- |
| Date: | Saturday, October 7, 2017 (RAIN OR SHINE) |
| 6:00 PM | Check-in at the Asahel Wright House. Guests will be divided into groups before departing on the Walk. |
| 6:00 - 9:15 PM | Groups will be led on a Ghost Walk by a storyteller guide. Learn and be entertained by local history, hear spooky stories, and enjoy seasonal refreshments at selected restaurants and businesses. Alcoholic beverages available for purchase at selected stops. |
| 9:15 - 9:30 PM | Groups end their tour at Town Hall Theatre for hauntings and complimentary sweet treats. |
---
Purchase Tickets
THIS EVENT IS SOLD OUT!
All ticket prices include complimentary appetizers. Alcoholic beverages are NOT included in ticket price. All ticket sales are final. No refunds.
General Admission: $25
---
List of Participating Businesses
Parking in Downtown Centerville
Parking is limited. Guests should consider car-pooling. Parking is available behind Asahel Wright House or the Shops on Main Street, Panera, and Town Hall Theatre.
---
Sponsors & Partners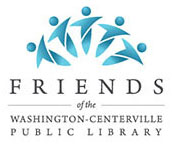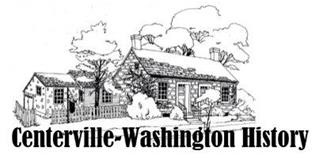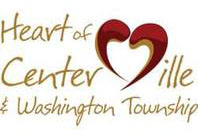 The Friends of Washington-Centerville Public Library assist the Library with general advocacy and raise funds for specific, short-term projects. The group hosts book sales, plans and implements fundraising events and provides volunteers for some Library-sponsored events.
Centerville-Washington History was founded in 1966 as the Centerville Historical Society. The Society's mission is to connect the community to its heritage by collecting, preserving, interpreting, and promoting the history of our local area.
The Heart of Centerville & Washington Township is an alliance of over 100 retail, entertainment, philanthropic, and professional services working together to strengthen and grow our community. We provide a network of businesses that support the Centerville and Washington Township areas through our welcoming, innovative, and spirited environment. Join us by supporting your local businesses!
---
If you have questions or comments, please contact Debe Dockins, event coordinator at ddockins@wcpl.lib.oh.us or Georgia Mergler at gmergler@wcpl.lib.oh.us.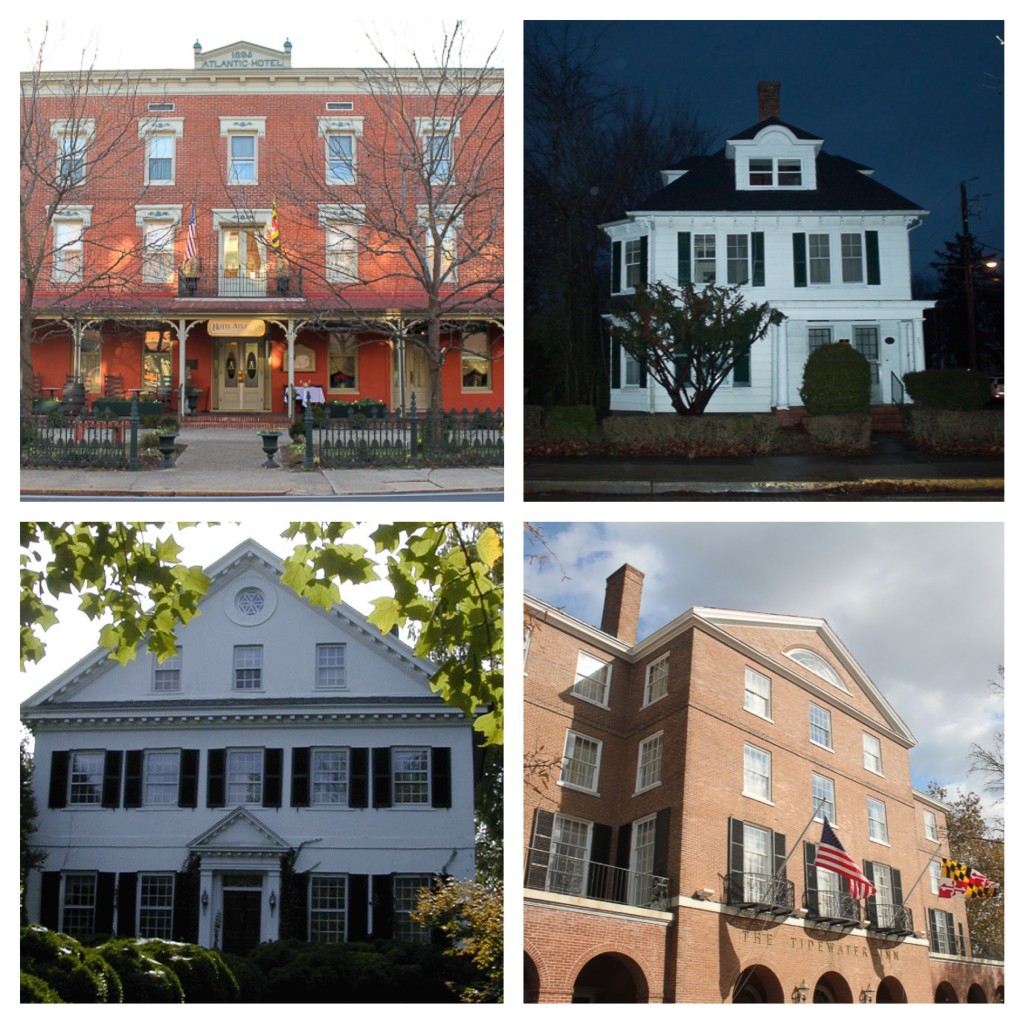 Learn how to design your own ghost walk representing your town's population and culture. A well crafted ghost walk will attract visitors, tourism dollars and enhance your town's assets for destination marketing.
Ghost walks, ghost tours and paranormal investigations are hot tourist attractions with not near enough supply to meet the demand.  The cable television guide shows something on ghosts every hour of every day.  The fascination with ghosts, spirits and the afterlife hasn't been this popular since Victorian times, and ghost tours can be fun family entertainment that appeals to locals and visitors alike.
Create a Revenue Stream for Your Town or Non-profit
Chesapeake Ghost Walks will work on a consultant basis to help your non-profit design a ghost tour focused on a historic town.  While attracting visitors to the town and educating the locals on town history and folklore, your ghost walk can also create a revenue stream that will fund your non-profit.
Organizations that sponsor and run ghost walks include Municipal Governments, Arts Councils, Historical Societies,  Chambers of Commerce, Main Street Organizations  – and even Volunteer Fire Companies.  Our consultant will provide you with a customized ghost walk that is well researched and designed to fit the culture of your community. The consultant will lead the newly designed walk for your community stakeholders upon completion of the contract, leaving you with a written walk and support materials .
(Level 1 contract)
Our consultant are also available to provide more in-depth services that include recruiting, training and motivating ghost walk guides (Level 2 contract), and marketing the ghost walk (Level 3 contract)
Intellectual Property: Chesapeake Ghost Walks will be providing contractual services as work for hire and will not retain any intellectual property rights to your ghost walk.  Resources will be cited in the written ghost walk, but the Intellectual Property rights to the written walk will be held solely by the client.
FUNDING: Staff from Chesapeake Ghost Walks can suggest ideas for funding resources, and grants that may be available to non-profits and local governments that could defer or off-set costs of retaining our services.
INCREMENTAL LEVELS OF ASSISTANCE
Chesapeake Ghost Walks offers three levels of assistance that are incremental.  The first level provides the client with turn-key ghost walk ready implement.  The second level provides assistance with recruiting and training ghost walk guides, and the third level provides marketing assistance for promoting the ghost walks.  Each level is dependent on the previous level, therefore they must be contracted in order.
Level 1 – CRAFT YOUR GHOST WALK
Consultant will visit your town, help you gather the information needed to build the ghost walk by identifying your town's haunted sites, researching folklore, legends and stories, and conducting interviews with locals thus helping to flesh out the tour.
Consultant will provide a written framework for logistics that includes partnering with local government jurisdictions to insure safety and compliance, mapping out the walk, and getting proper permissions from property owners to include the site on the ghost walk.
Consultant will propose a design that includes sites and stories and will present it to several focus groups that include town stakeholders in order to identify and weaknesses in the ghost walk design.
Consultant will work with you to finalize the sites that will be on the walk, and will then write out the walk, draft some support materials and perform the walk live.
Level 2 – DEVELOPING A GUIDE PROGRAM
Consultant will help you develop a customized Guide Assistance Program for your town. This program will show how to identify ghost walk guide candidates, hire guides and / or recruit volunteer guides. The program will also discuss pay scales for guides, incentive programs and selecting the best tools for your guides to use. The program will also include guide training and monitoring guide capabilities.
The Guide training program will be complete with training presentations, a written manual and support materials.
Consultant will also train on how to retain guides, keep them motivated and how to inspect guides' performances without intimidating them.
Consultant will share ideas on setting high standards for guides, devising a recognition program and developing a structure for certification.
Level 3 – MARKETING YOUR GHOST WALK
Consultant will offer guidance on branding the walk based on the ghost stories, haunted sites, town culture and profiles of ghost walk guests in the town's target markets. This brand identity will include a logo that can appear on rack cards, posters, business cards, websites, social media and other promotional items.
Consultant will help design and build an easy-to-navigate website that informs potential guests about the ghost walks, the dates, times, cost of tickets and information on how to register for the walks.
Consultant will provide an outline for the best practices when using social media media platforms to market your town's ghost walks.  This will include Facebook, Twitter, YouTube, Instagram and blogging.